The Art of Mindfulness
February 12th, 2018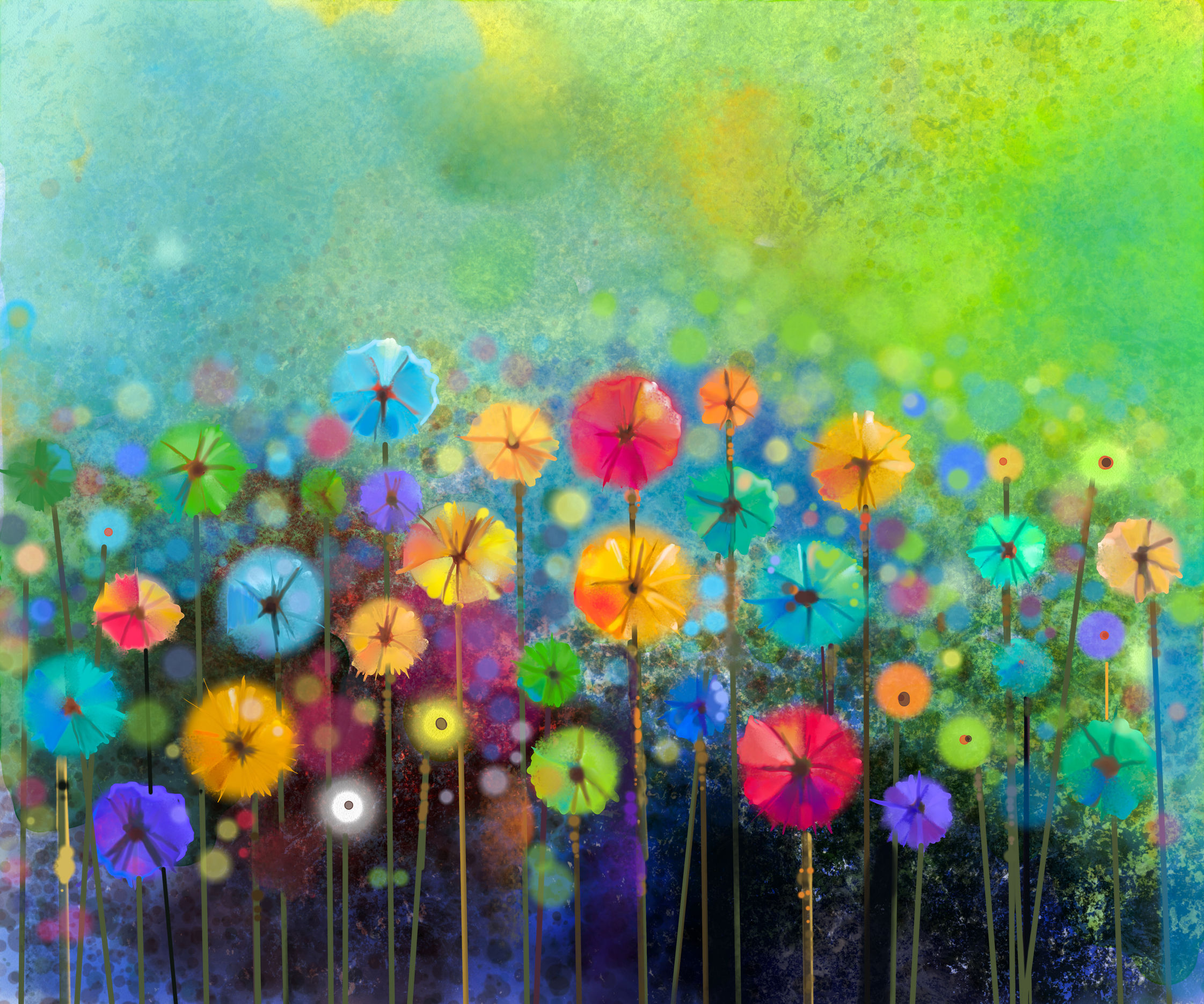 Just over two years ago I took the decision to follow my passion and pursue a career as an artist after a conversation with my business coach. At the time I was looking for permission of sorts to give me the consent to be an artist. I had a long career running my own branding and marketing business and had got caught up in the 'busy running my business' mind-set, which meant that little else was done due to having 'no time'. I hadn't given myself permission to follow my passion. From that conversation, I embarked on a mission to establish myself as an artist.
Fast forward to today and I have had a lot of success in this relatively short space of time, including winning a national Call for Submission to be part of a group gallery show at The Shire Hall Gallery in Stafford, a solo exhibition at Puzzlewood, my work on display at Debenhams Manchester City Centre and two international art events with my work being part of group shows in Paris and New York.
In September 2016 my life changed due to separation, leaving me to question everything about myself and my purpose. During this difficult process of finding myself again I questioned my reasons for creating art and what was I searching for. I have always loved nature and being out adventuring from an early age taught me the beauty in and value of being inquisitive. I often wandered around my town as a child, finding new places to walk, new parks, new verges to look behind. I'd look for stones, insects, flowers, bark, anything that caught my interest, from the beauty of nature to the bizarre and out of place. I'd take time to just sit on the ground and think and take in the world around me.
I discovered mindfulness about 10 months ago having downloaded an app to my smartphone, as I was intrigued by meditation and the new awareness in the media of the practices. I needed to reconnect with myself to help reduce anxiety caused by separation, but also help me to really focus on my love of nature and my inner creative self.
The revelation I found was that I had been practicing mindfulness in some form for most of my life without knowing it. All those times as a child, and later in my youth, wandering to a quiet place and just listening and watching nature. Being in nature was my fix, my reviver, my way of recharging myself from urban life.
My art is inspired by nature and I love nothing better than to escape into the wilderness to contemplate and search for hidden beauty. I take my smartphone to capture images of interest during my travels and all the time I immerse myself in my surroundings, to let nature bring balance and supercharge my creative potential. I take a sketch pad and notepad with me as I often like to draw in situ or write poetry – I'm a poet as well as an artist and the two are interwoven as inspiration tools.
The experience, emotions, sense of place and energy of the natural world stay with me long after each journey. When looking back at my photos I feel a very strong connection, being able to recall the experience the accompanied taking the image. This allows me to travel into the image and daydream if you will, to imagine I am a beetle walking along a leaf, a flower soaking up the sunlight, or a pebble on a beach feeling the sea breeze.
It's this level of connection to nature that fuels my desire to experience each image and to experiment with my art, to ultimately define the hidden beauty that surrounds us. Thanks to mindfulness, I have a mind full of inspiration.
Article by Jason Conway. You can find out more about Jason and his artwork on the following sites:
www.jasongardnerconwayart.co.uk
www.facebook.com/jasongardnerconwayart/
www.instagram.com/jasongardnerconway/
Category
Tags