Community Wellbeing Programme
Here you will find the latest on our Community Wellbeing Programme!
The Community Wellbeing series is a selection of 4-week courses, monthly drop-ins and peer support group Feel Good Thursdays. Each session is designed to help people living with anxiety, depression, social isolation, bereavement, trauma and any other life circumstances that are affecting their wellbeing. You may be referred to us by a health professional but we do also accept self-referrals.
The Community Wellbeing courses provide a welcoming space for individuals to safely explore new skills and tools to help them navigate life's difficulties; we hope to have fun along the way and we're delighted to see so many returning faces! The sense of friendship that is fostered during these courses is one of the reasons we love putting them on. It's hard not to come away feeling more at peace with yourself.
To register your place or for more information call 01242 254321 or email Bonnie@isbourne.org
What's on: Community Wellbeing 2023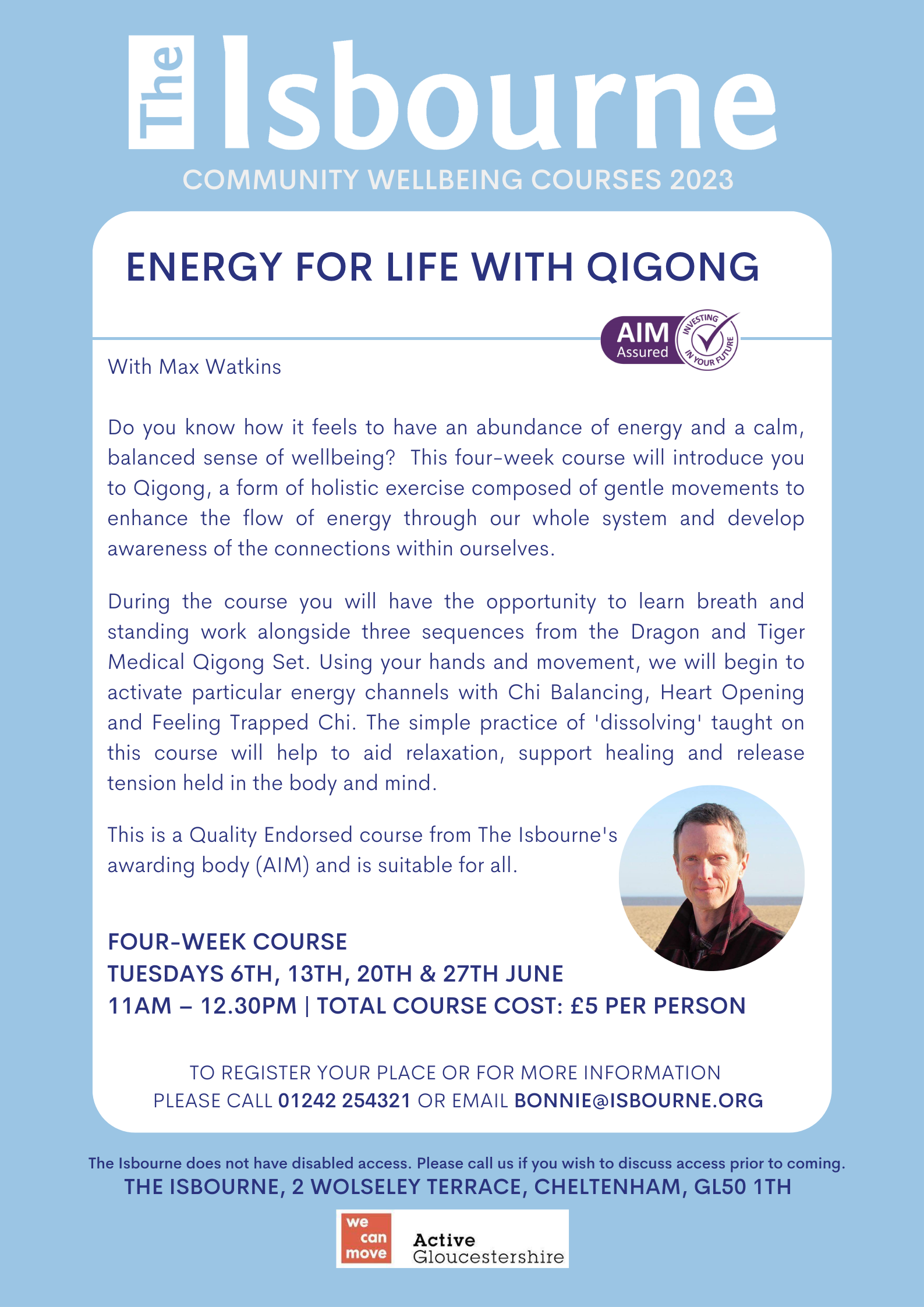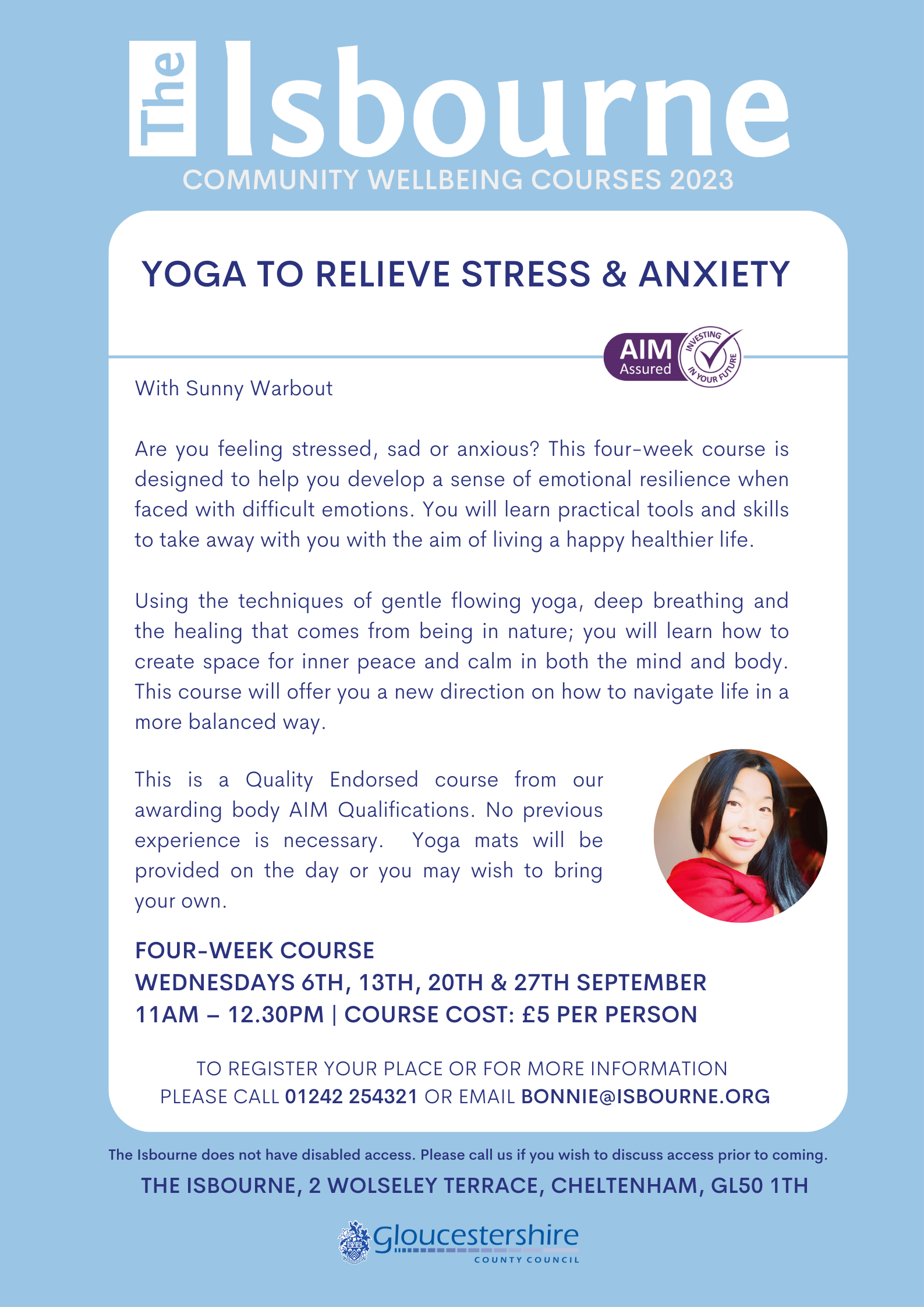 MONTHLY SESSIONS AND DROP INS!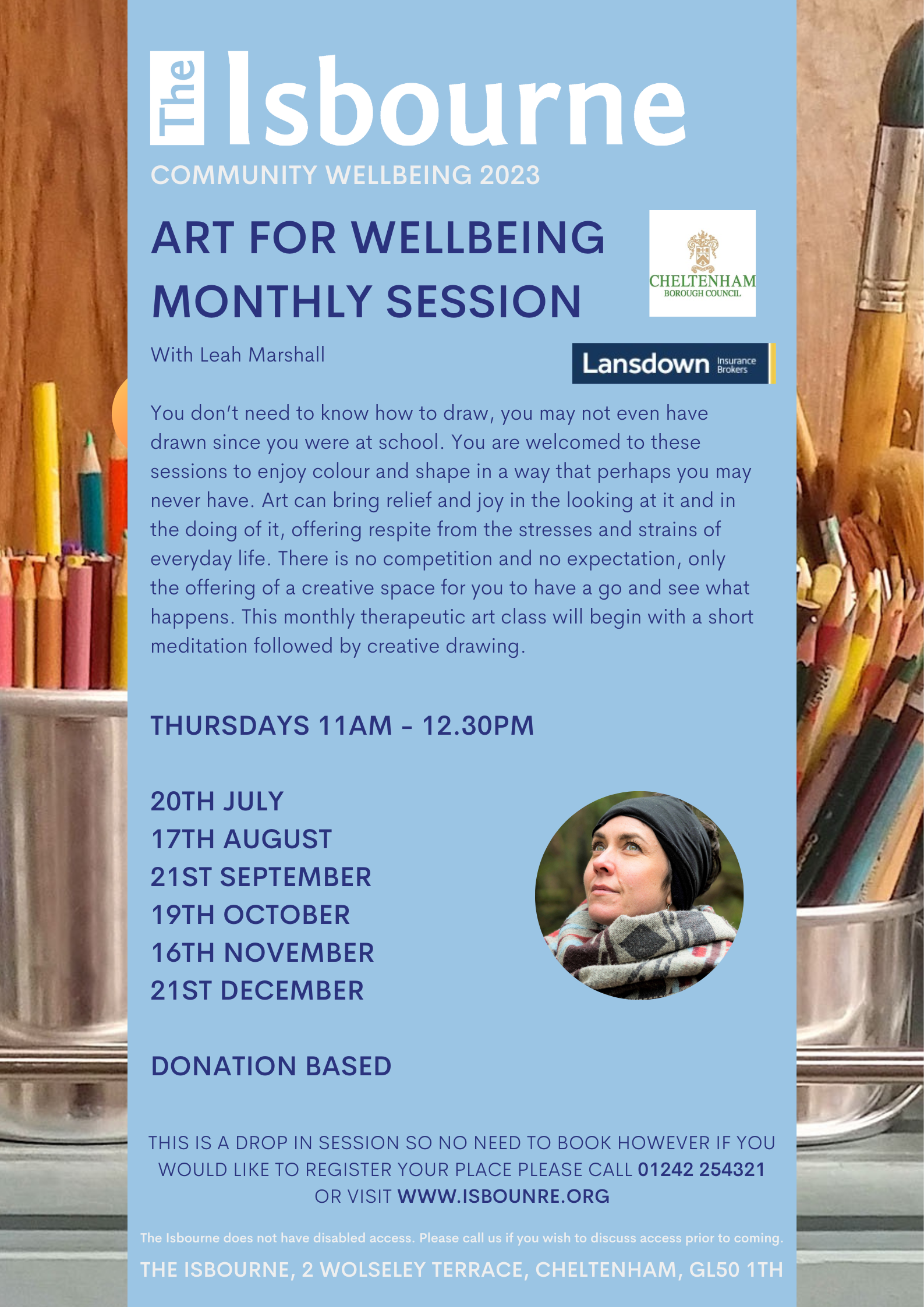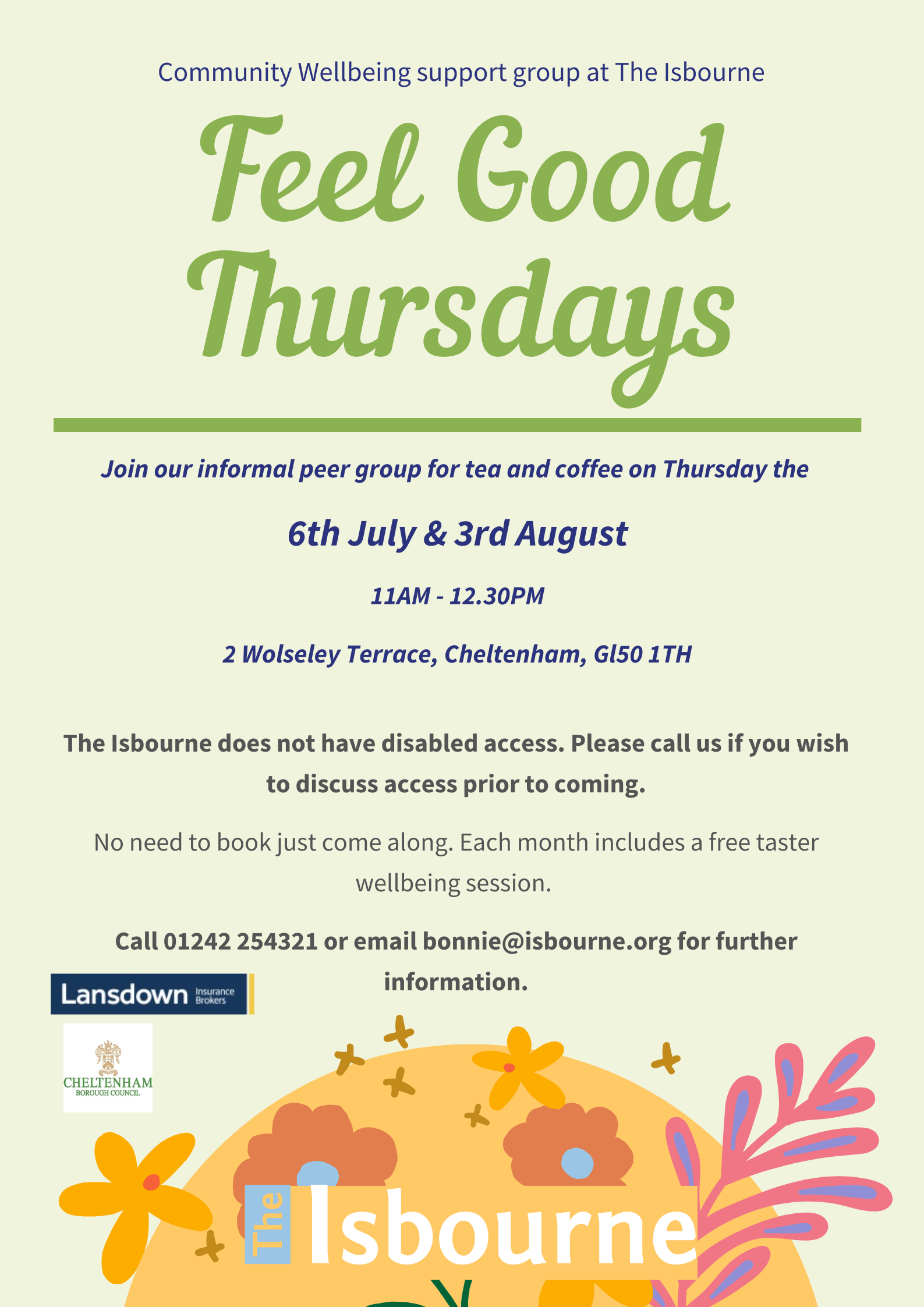 SPRINGBANK COMMUNITY WELLBEING OUTREACH COURSES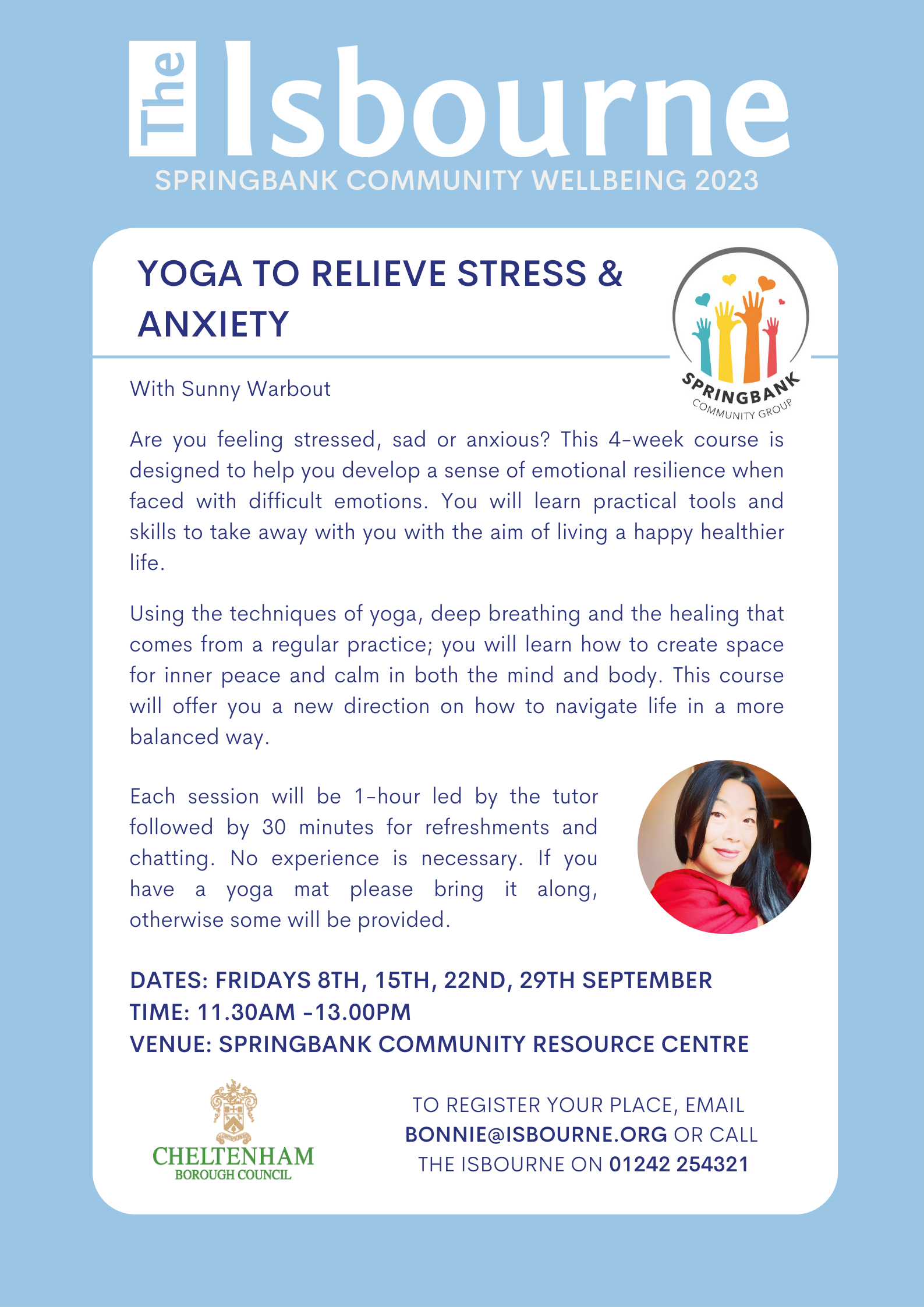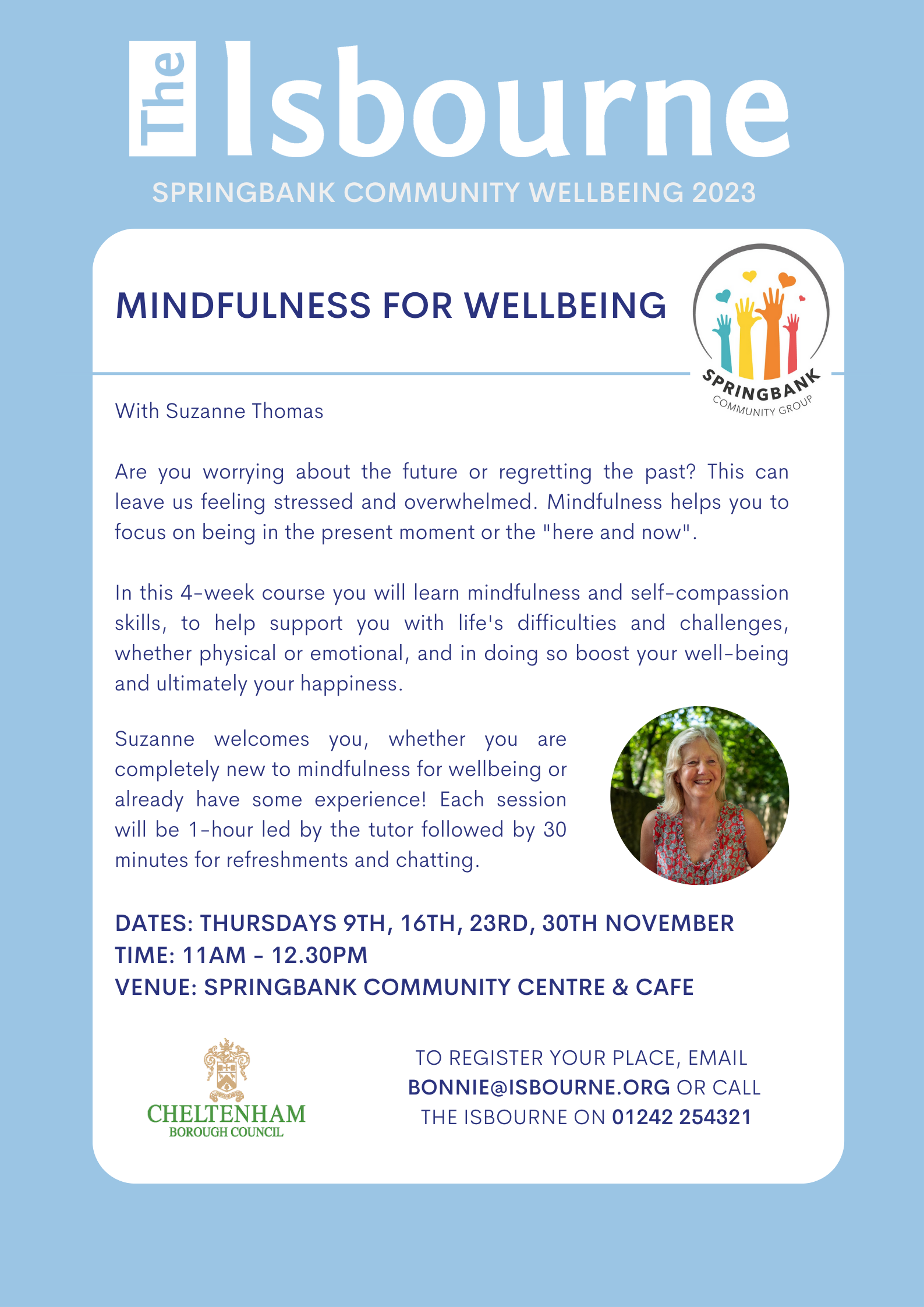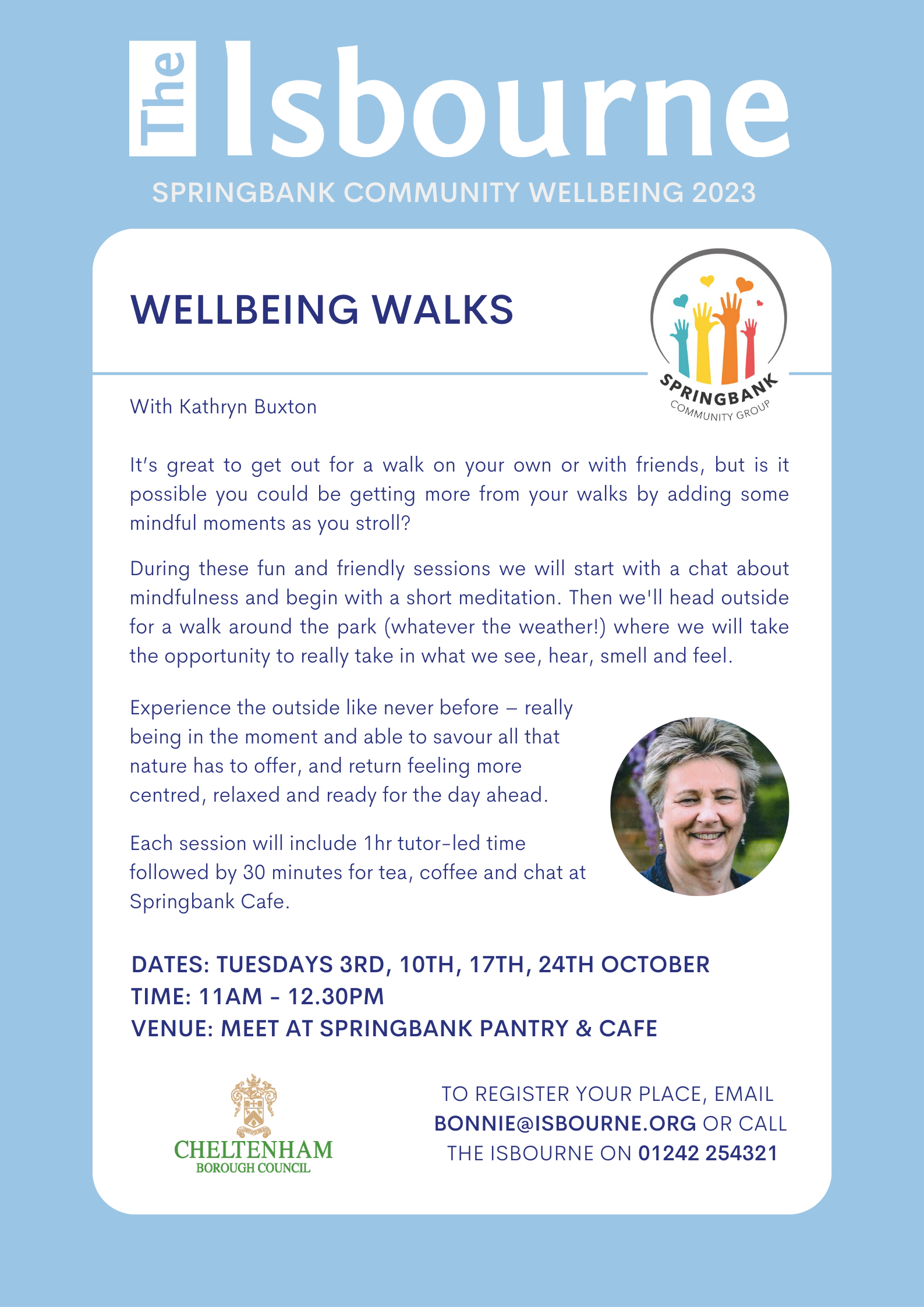 Visit The Isbourne's 'What's on' page to sign up to the latest Community Wellbeing courses and drop-ins. Alternatively, to register your place or for more information call 01242 254321 or email Bonnie@isbourne.org
Ways we can help
By offering a subsidised rate for all our classes and workshops, we are allowing everyone to access wellbeing, regardless of their financial situation.

All of our Outreach sessions can be accessed by self-referral. This means you don't have to be part of an organisation to join in, just get in touch.

We are proud to be included in various charitable networks which allows us to be connected with those who may need us most.

Many of our sessions can be accessed online, meaning you can join in from anywhere.

Our Outreach team are always keen to follow up with participants so you can continue communication after the sessions finish, if you wish.

All of our tutors are quality and DBS checked, allowing us to provide you with the very best practitioners in their given field.

The Isbourne is one big family of support! We love building connections with people and being part of someone's pathway to wellbeing, from group courses, one-to-one therapy and social opportunities, we are here for you.
Meet the Team
Bonnie Lloyd

Bonnie is our Outreach Co-ordinator and will usually be your first port of call when enquiring about one of our Outreach services. Bonnie is passionate about wellbeing and helping the community. She oversees all of our Outreach projects and is always thinking of new ways we can help those who need it.

Sophie Perry

Sophie has been a valuable part of The Isbourne team since 2018. She plays a big supporting role to our outreach services, facilitating our Tai Chi Movements for Dementia and Community Wellbeing courses with kindness and a smile! Sophie helps to plan and organise projects and the all-important evaluation and reporting procedures.

Sue Rabbich

Sue joined the outreach team in 2020 as a group facilitator for our Community Wellbeing courses, bringing a wealth of experience in facilitating sessions and working with a diverse range of individuals in the community. Sue is also a qualified Soul Midwife, helping those in the last stages of life.

Sally

Sally is our dedicated therapy dog! You'll find Sally with owner Sue Rabbich at some of our sessions. A Rescue from Africa, Sally is a sweet and friendly pup who has trained to be a qualified therapy dog. She works hard to help participants feel more relaxed and calm during sessions.
Testimonials
The tutor was highly professional, kind, understanding and patient, the group was the perfect size and all really lovely. The tutors style was perfect, I learned such a lot which will help me going forward with daily life. I greatly appreciated the opportunity.
Community Wellbeing client, Feb 2022
The understanding of being able to go at your own pace. Not being judged by anyone on the course: the meditation has been amazing and has helped me to cope at home, it's helped my family too.
Community Wellbeing client, Jan 2022
We're discovering that Tai Chi is helping with my anger. Learning techniques that can help me say 'I'm getting angry and I CAN stop this is incredibly important
Tai Chi Movements for Dementia client, 2018
Find out more about our Outreach work here
Thank you to our funders and collaborating partners
We would also like to acknowledge all of our individual donors without whom our work wouldn't be possible.
Contact Us
Could you or someone you know benefit from our input? Whether you're an organisation or individual, get in touch.